Martin Delacroix is an enigmatic literary figure who has captured the hearts of readers worldwide with his unique and erotic storytelling. His works have found their way into over twenty anthologies, including titles like "Best Gay Love Stories" and "Best Gay Romance." Delacroix's novels and anthologies are a testament to his creativity and passion for writing.
The purpose of this article is to delve into Delacroix's life, explore his notable works, and provide the latest updates on his career, offering a comprehensive view of this talented author.
Biography
Much of his early life is unknown. However, his writing reflects a deep understanding of human emotions and relationships, hinting at a rich and complex personal history.
Struggles and Triumphs
As a former journalist and trial lawyer, he has transitioned into a successful author, publishing five novels and three single-author anthologies. His works such as "Love Quest," "De Narvaez," "Trick and Treat," "Maui," and "Convict Ass" showcase his versatility and creativity. Living with his partner, Greg, on a barrier island on Florida's Gulf Coast, Delacroix continues to inspire readers with his compelling narratives.
Fun Fact "Delacroix lives on a barrier island on Florida's Gulf Coast with his partner, Greg."
A Literary Master
"Maui" – Synopsis and Review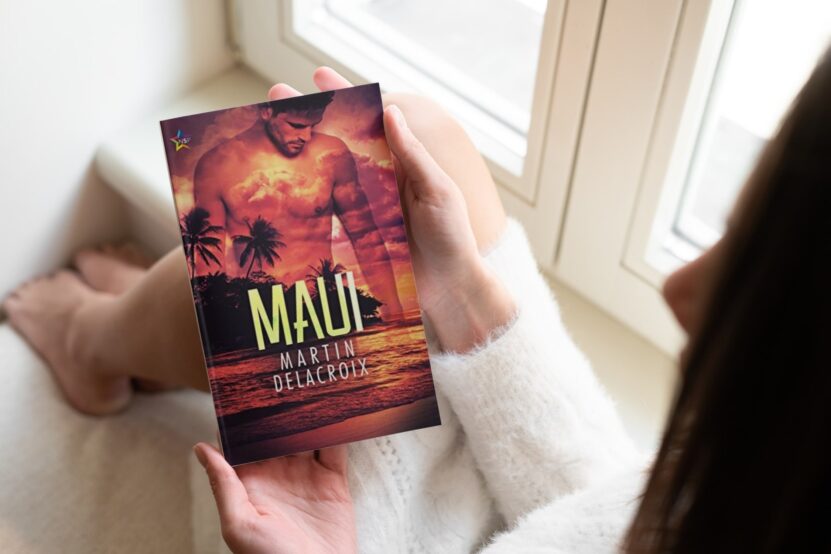 "Maui" is a captivating tale by Martin Delacroix, published by NineStar Press. The story follows Ishmael Fanning, who relocates to the Hawaiian island of Maui after a painful breakup. There, he finds himself involved with two young men, Spencer and Corey, exploring themes of healing, romance, and self-discovery. Delacroix's writing in "Maui" is both erotic and heartfelt, offering readers a glimpse into the complexities of love and desire.
"Adrian's Scar" – Synopsis and Review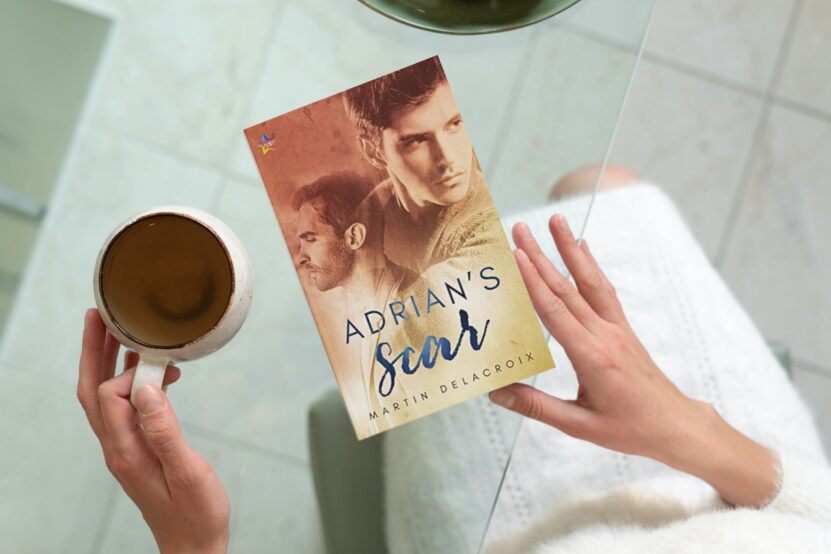 Another remarkable work by Delacroix is "Adrian's Scar." This contemporary romance tells the story of Kai Olsen, who takes a part-time teaching job after losing his "perfect lover" in an accident. When his student, Adrian Knox, shows interest in him, their lives quickly change, leading to a tale of obsession, control, and emotional turmoil. Delacroix's portrayal of the characters and their struggles is both engaging and thought-provoking, making "Adrian's Scar" a must-read.
"Fun Fact: He has been a journalist and a trial lawyer before becoming a successful author."
| | | |
| --- | --- | --- |
| Title | Year of Release | Goodreads Rating |
| Bend Over, Big Boy | 2008 | ⭐⭐⭐ |
| Spank Me Once | 2009 | ⭐⭐⭐⭐ |
| Cherry | 2009 | ⭐⭐⭐⭐ |
| Surfer Boys | 2009 | ⭐⭐⭐⭐ |
| Maui | 2009 | ⭐⭐⭐ |
| Passion Play | 2009 | ⭐⭐⭐ |
| Best Gay Erotica 2011 | 2010 | ⭐⭐⭐ |
| Skater Boys | 2010 | ⭐⭐⭐⭐ |
| Boys Who Love Men | 2010 | ⭐⭐⭐ |
| Becoming Men | 2010 | ⭐⭐⭐ |
| Love Quest | 2010 | ⭐⭐⭐ |
| Trick and Treat | 2010 | ⭐⭐⭐ |
| De Narvaez | 2010 | ⭐⭐⭐⭐ |
| Winston Quirk | 2010 | ⭐⭐⭐ |
| Adrian's Scar | 2011 | ⭐⭐⭐ |
| Wicked Good: A M/M Angels & Demons Anthology | 2011 | ⭐⭐⭐⭐ |
| Best Gay Romance 2011 | 2011 | ⭐⭐⭐⭐ |
| Flawed Boys | 2011 | ⭐⭐⭐ |
| Convict Ass | 2011 | ⭐⭐ |
| Loving Samuel | 2012 | ⭐⭐⭐⭐ |
| Capable of Evil | 2012 | ⭐⭐⭐ |
| Boys in Heat | 2012 | ⭐⭐⭐⭐ |
| Jailbirds | 2013 | ⭐⭐⭐⭐ |
| I'm Bi Myself | 2013 | ⭐⭐⭐⭐ |
| Gay Men with Kinks | 2013 | ⭐⭐⭐ |
| Sebastian Inlet | 2013 | ⭐⭐⭐⭐ |
| Supernatural Love | 2014 | ⭐⭐⭐⭐⭐ |
| Boys and Desire | 2015 | ⭐⭐⭐⭐ |
| 40 Days of Questions and Answers about Easter… | 2023 | ⭐⭐⭐⭐ |
Updates on Martin Delacroix
Martin Delacroix's most recent work is "Boys and Desire". A compelling exploration of love, longing, and the complex emotions that often accompany relationships. Delacroix's writing is both sensitive and provocative, weaving together stories that resonate with authenticity.
The characters are well-crafted, each one a unique voice adding depth to the narrative. While the book may focus on LGBTQ+ themes, the universal truths about desire and connection make it accessible to a wide audience. Delacroix's ability to capture the nuances of human emotion makes "Boys and Desire" a memorable read, one that lingers in the mind long after the last page is turned. Whether you're a longtime fan of Delacroix or new to his work, this book is sure to engage and inspire.
Fun Fact: "Delacroix has also been working on a novel titled "Dodging a Pearl," which, at 105,000 words, is the longest book he's written, reflecting his growth and evolution as a writer."
A Fan Perspective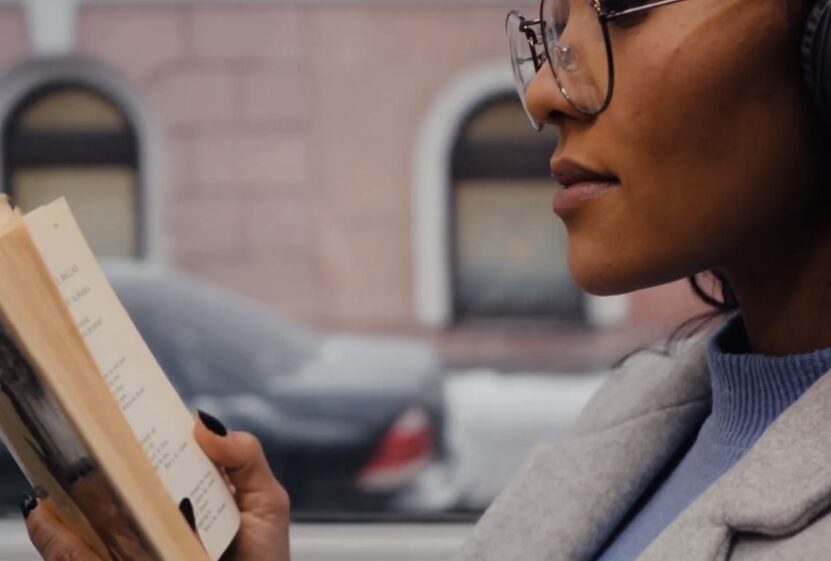 Martin Delacroix's writing has resonated with many readers, particularly those seeking authentic and passionate LGBTQ+ narratives. The emotional depth and relatable characters in his works have likely created a strong connection with his audience.
A Personal Reaction
"I've been captivated by his unique voice and storytelling prowess. His works have a way of drawing you into the world of his characters, making you feel their emotions and live their experiences. Among his many remarkable works, "Adrian's Scar" stands out as my personal favorite. The depth of character development, the raw emotion, and the beautiful prose make it a novel that lingers long after you've turned the last page. Delacroix's career is a testament to his talent, and I eagerly await each new release, knowing that I'm in for a literary treat."
FAQ
What are Martin Delacroix's most famous works?
His most famous works include novels like "Convict Ass," "Maui," "Adrian's Scar," and anthologies such as "Best Gay Love Stories" and "Best Gay Romance."
How did Martin Delacroix begin his writing career?
He began his writing career after transitioning from his professions as a journalist and trial lawyer. His passion for storytelling and unique perspective on LGBTQ+ relationships have shaped his literary journey.
Has Martin Delacroix ever won any prestigious awards?
He has not yet, but it seems an innevitabilty at this point. His fans look to his next novel to win
Are there any upcoming releases from Martin Delacroix?
He has been working on a novel titled "Dodging a Pearl," which is his longest work to date. Fans can look forward to this upcoming release.
Conclusion
Martin Delacroix's literary contributions offer a unique and captivating exploration of love, desire, and human connection. His works resonate with readers seeking authentic and passionate narratives, particularly within the LGBTQ+ community. From his early struggles and triumphs to his latest works and potential philanthropic efforts, Delacroix's journey is both inspiring and intriguing.
His most recent novel, "Convict Ass," showcases his ability to delve into complex emotions and unconventional relationships, further solidifying his place in contemporary literature. While some aspects of his life and career remain enigmatic, the impact of his writing is undeniable.
As we anticipate the next chapter in Martin Delacroix's inspiring journey, we reflect on the depth and creativity that define his literary legacy. Whether through his novels, anthologies, or future endeavors, Delacroix's voice continues to enrich the literary landscape, offering a glimpse into worlds both familiar and extraordinary.